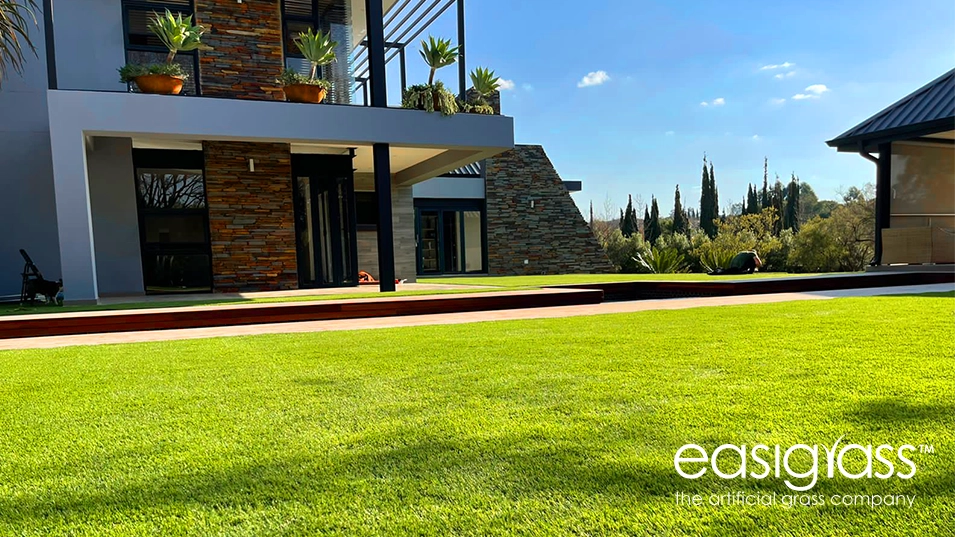 16 Mar

Bugs & Artificial: Here's What You Need To Know

It's a warm summer's night, and you can't help but grab the meat and throw it onto the braai outside. You're enjoying the cool breeze with friends and family when all of a sudden, you feel the biting and gnawing of insects on your legs as you watch ants crawl over your outdoor table in an attempt to get to your food.

While the above scenario may be a tad dramatic, there's no denying that having to contend with bugs and pests in your outdoor space can be a buzzkill. Artificial grass offers a range of benefits which includes discouraging unwanted critters from ruining your next braai.
Insects Will Have To Look Elsewhere For Food
If you're tired of swatting your legs when spending time in your backyard, you'll be happy to know that installing artificial grass can be a great way to deter insects from getting too comfortable in your garden. With natural grass lawns, insects make themselves at home as they feed on blades of grass and other plant material. When you install artificial turf, you eliminate their food source, and they will need to go elsewhere to find it.
No Puddles, No Mud, No Insects
Artificial grass is a blessing during rainy months as it drains more effectively compared to natural grass. This ensures that mosquitoes and other insects do not use your backyard as a breeding ground, as water is unable to collect on the surface. You'll also have to worry less about mould, mildew and mushrooms popping up on your lawn. It also has the added advantage of not creating mud, which allows you to avoid cleaning up muddy tracks every time your little ones or fur babies run through the house.
Say Goodbye To Pesticides
Natural grass can be difficult to maintain, especially when you're attempting to deter bugs from making a home in your backyard. Utilising insecticides and herbicides to kill off weeds and bugs is often the go-to, but this can be detrimental to your family's health and the environment. When you transform your outdoor space with artificial grass, there's no need to spray unnecessary toxins. As a bonus, our Easigrass™ product range goes a step further for the environment and your family, as it's free of toxins and allergens.
Protects Against Larger Pests
You've likely felt the frustration of finding heaps of sand in your garden when you wake up. Large pests such as moles can be a nuisance as these burrowing animals dig under the surface of the soil, creating holes and loose mounds of dirt. This can become a tripping hazard and is terrible for your sanity as you continually attempt to recreate your once well-manicured lawn. Synthetic turf stops these animals in their tracks as they cannot dig through the mesh backing. While we wouldn't label your dog a pest, you'll be happy to know that this mesh backing also applies to them and ensures they won't be able to dig a hole through your artificial lawn.
A Great Way To Enjoy Your Lawn
While insects and rodents have their place in nature, they don't have to have a place in your backyard. Installing artificial grass is a wonderful way to enjoy a lush lawn all year round while spending less time thinking of new ways to get rid of these pesky critters.
The Easigrass™ range of multiple award-winning fake grass products looks and feels like the real thing, providing a low-maintenance and convenient alternative to transform your garden into a natural paradise.
If you're interested in never having to deal with lawn-loving pests again, contact an Easigrass™ partner near you today for a free quote.