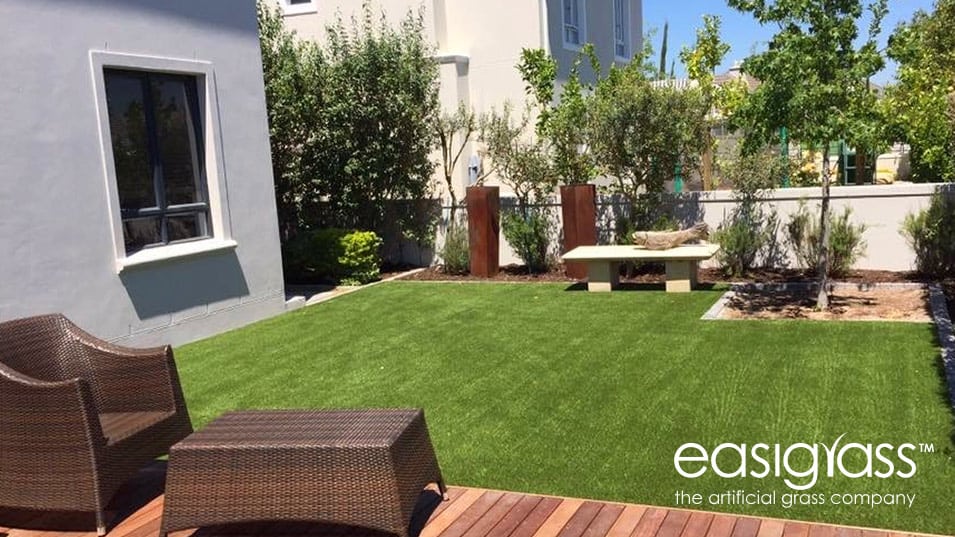 05 Nov

Gardening Tips to Prepare Your Garden for Summer  

With summer on the horizon and temperatures rising, now is the perfect time to put on your gardening gloves and give your backyard a little refresh to get it looking spick and span in time for those long sunny days and balmy evenings outdoors. Here are some handy gardening tips to prepare your garden for summer and keep it thriving all season long.
Be water wise
One of the keys to creating a beautiful garden is knowing the right time to water. Watering at the hottest time of the day is a waste, as the soil will soak up the water faster, leaving less for the plants to use. The best time to water is in the early morning, when your grass and plants can quench their thirst without the sun stealing precious drops. Try not to water in the evening, as the warmth and moisture encourages fungus growth. When it comes to frequency, the typical rule of thumb is to water flower beds twice a week with plenty of water, which is more effective than watering more frequently, with less water.
To make your garden more water-wise, choose plants with a hardy root system, such as perennials and heat resistant plants with an extensive root system. Another handy tip is to mulch flower beds with organic matter to help retain moisture and nutrients, and to suppress weeds.
Make your garden cooler
If your plants and flowerbeds tend to get scorched by the hot midday sun, find a way to create some shade by installing a retractable awning, using bamboo dividers, setting up a gazebo, or planting a shady tree.
Another way to cool your garden down is with a water feature or fountain. There's nothing like the sight or sound of running water to give your garden that cooling, soothing, oasis effect.
Add colour to flower beds
Spring and summer are all about bright happy colours, so choose flowering plants to brighten up your pots and flower beds. Here are some ideas:
Leonotis – fast growing, indigenous shrubs with bright orange flowers.
Indigenous Wild Irises – low maintenance, water-wise and easy to grow.
Perennials – versatile and beautiful flowers.
Summer Perennials (Sun) – Agapanthus; Angelonia; Bacopa (indigenous); Coreopsis; Diascia (indigenous); Felicia Amelloides (indigenous); Lavandula; Nemesia (indigenous); Penstemon; Salvia; Verbena.
Summer Perennials (Shade) – Agapanthus Dwarf Blue (indigenous); Aquilegia; Fuchsia; Zantedeschia Aethiopica or Arum Lily (indigenous).
Summer Annuals (Sun) – Alyssum; Antirrhinum (Snapdragon); Chrysanthemum; Dahlia; Marigold; Salvia; Zinnia.
Summer Annuals (Shade) – Begonia; Foxglove; Impatiens; Viola.
Tidy up and prune
Remove any diseased, damaged or dead debris from the winter months to encourage new airflow and growth in your garden. If any of your plants have dead blooms, cut them back to ensure they grow back healthier. Get rid of any pesky weeds the moment you spot them, as they tend to thrive off summer heat and steal nutrients away from other plants.
Save time, money and water with artificial grass
A summer garden isn't complete without a lush, vibrant lawn. Unfortunately, keeping your lawn green and healthy takes a lot of time, effort, money and water. Artificial grass is incredibly low maintenance, so instead of weeding, mowing, fertilising and watering your grass, you can rather spend your summer days at the beach, out exploring on a road trip, or just relaxing in your garden with a good book or braai.
At first it might seem that installing artificial grass costs significantly more than it does to maintain your lawn on a monthly basis, but if you add up all the costs it takes to keep natural turf in tip-top shape (not to mention the headache too!), the costs very quickly add up. Take a look at our comparison of natural grass VS artificial grass costs, and how much money you can save.
Contact one of our friendly Easigrass partners today to chat about which artificial grass best suits your budget, and get a no-obligation free quote.