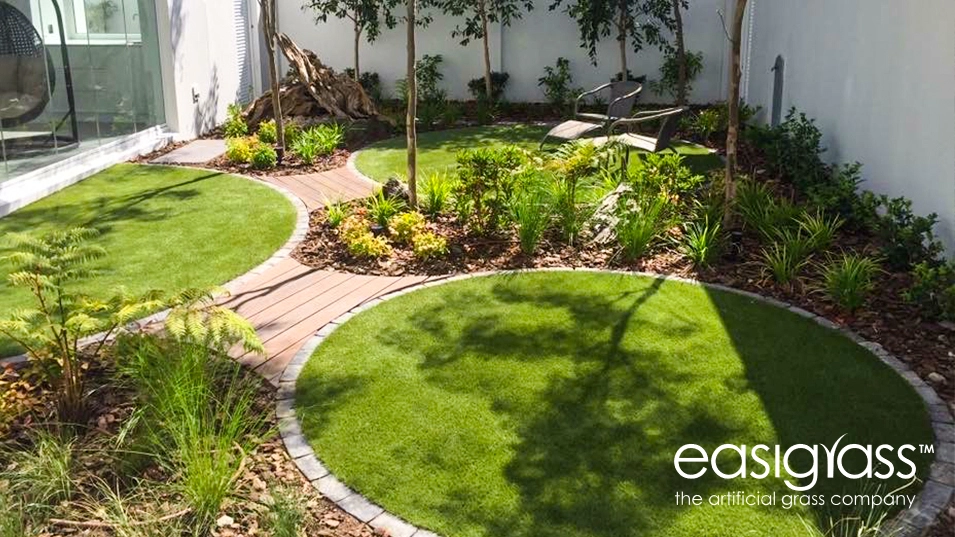 24 Jan

6 Ways to Transform Your Small Garden

We all want to transform our outdoor space into a paradise, but that's easier said than done when you don't have much to work with. It may be easier to transform larger outdoor spaces into a tropical oasis that resembles the natural landscapes of Mauritius, but don't get frustrated with your small backyard just yet.

A smaller space may be more challenging to work with, but with the right tips and tricks, you can breathe fresh life into your small backyard.
Level Up
A great way to make a small garden look bigger is by creating levels. This can be done by adding a raised garden bed or a deck/patio with a few simple stairs which lead to other areas of your garden. This will provide the illusion of more space and adds an elegant and fun aspect to what would be an otherwise boring outdoor area.
Create Pathways
When it comes to transforming your small garden, planning is everything! Adding pathways is an excellent way to bring order to chaos, as it provides a sense of flow when navigating your soon-to-be paradise. It also offers an easy way to stroll through your garden without having to walk over your grass or around any other obstructions.
Quality Over Quantity
Resist the urge to purchase a ton of smaller plants, but opt for a select number of large trees or potted shrubs. This is another wonderful way to create levels and to give the illusion that your small backyard is bigger than it actually is. Make sure that they are strategically spaced out so that your outdoor space does not feel cluttered.
Create a Focal Point
Focal points are used to draw and direct the eye to a specific point in your garden. It helps elevate your space and make it more interesting. However, adding a large water feature isn't the best idea for your small backyard. So, what to do? Thankfully, focal points can be scaled to suit your garden, and can be anything from a birdbath to a gazebo. However, keep in mind that your focal point should never be an afterthought and should be planned in order to suit the flow of your backyard.
Create ambience with soft lighting
Add a bit of magic to your outdoor space with soft lighting. Hanging decorative fairy lights or coloured bulbs across your garden can be an affordable way to create ambience and a sense of cosiness while also creating a space that's warm and inviting. Scatter some lanterns too, to achieve an outdoor candlelight glow.
Use Artificial Grass
Nothing leaves an outdoor space feeling more like an oasis than a luscious lawn. Unfortunately, it's not always easy to keep natural grass in tip-top shape throughout the year. Artificial grass is a low maintenance and natural-look alternative that ensures you're spending more time in paradise and less time pulling weeds. It is also safe for pets and children to run about on, providing you with peace of mind when it comes to your little ones and fur babies.
More Garden Inspiration
If you're ready to transform your small outdoor space but need a bit of inspiration, be sure to check out our artificial grass photo gallery.
Contact your nearest Easigrass partner today for a free quote on how we can help transform your small garden, balcony, patio or rooftop terrace into an outdoor paradise you'll love.