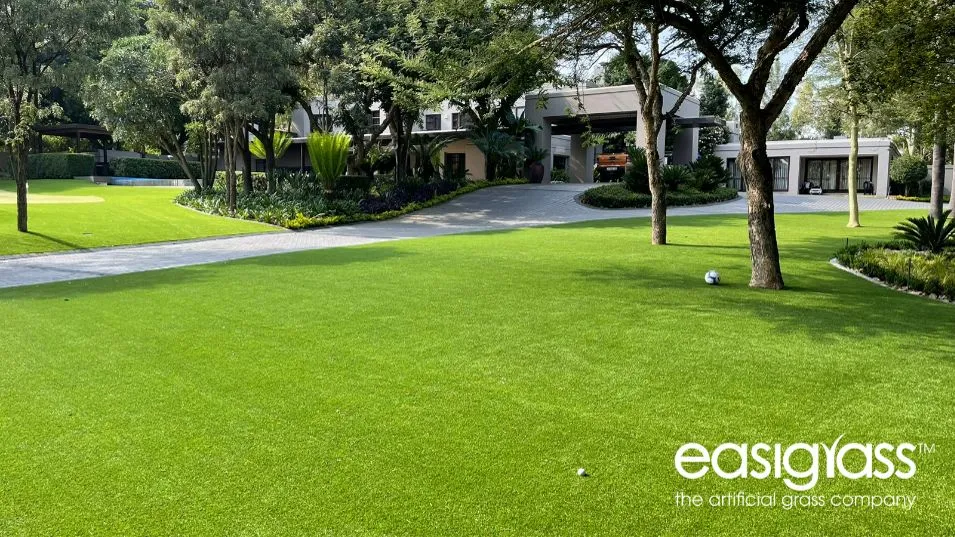 26 Apr

Interesting Facts About Artificial Grass

Artificial grass is currently the talk of the town and a hot commodity in the landscaping world right now.

And why shouldn't it be? There are a plethora of benefits that come with installing fake grass, including providing you with an evergreen solution to relax and enjoy a lush outdoor space all year round.

While you're probably familiar with these benefits, you may still be in the dark regarding facts about this growing market.
Here are four interesting facts you may not have known about artificial grass:
Artificial Grass is Older Than You Think
Installing artificial grass is a great way to spruce up your outdoor space and add a contemporary touch to your property. While the demand for fake grass has increased in recent years, you may be surprised to know that it's been around for more than five decades. Artificial grass was developed in the United States in the 1960s, finding its way onto sports grounds across the world. However, many recognised the versatility of artificial grass, opting to transform their backyards for a low-maintenance alternative.
It's Actually Good For The Environment
Fake grass often comes under flak for supposedly not being environmentally friendly due to the materials used to make it. While synthetic grass does include materials such as plastic, it actually does more good for the environment than you think. If the current water crisis in South Africa has taught us anything, it's that water is a finite resource. Thankfully, synthetic grass doesn't require any water and can save up to 70% on your water bill – good for the environment and your pocket.
Additionally, fake grass discourages creepy crawlers and unwanted weeds from making a home in your garden. You'll never have to use harmful pesticides, chemical weed killers and petrol lawnmowers ever again!
You'll Have a Lush Garden – Always
We all know that too much sun can damage your natural grass, but did you know that Easigrass™ artificial grass is UV resistant? Several of our Easigrass™ products are manufactured with UV inhibitors, ensuring you never have to worry about your synthetic grass fading.
It's a Carpet For Your Garden
If you think about it, artificial grass is basically a gorgeous carpet for your garden. So, is it any surprise that it's made in a similar way to carpets? While the two may be manufactured and use similar terminology such as pile length and pile type, the main difference is the materials used during manufacturing. Thankfully, synthetic turf also has the added benefit of drainage, allowing water to pass through it. No one enjoys a soggy carpet!
You'll Love Artificial Grass
Making the decision to switch from a traditional lawn to artificial grass has never been easier. The Easigrass™ range provides a durable, low-maintenance and cost-effective alternative, ensuring you have more time to spend doing what you love – reading fun facts!
Ready to make the switch? Contact an Easigrass™ partner near you today for a free quote.