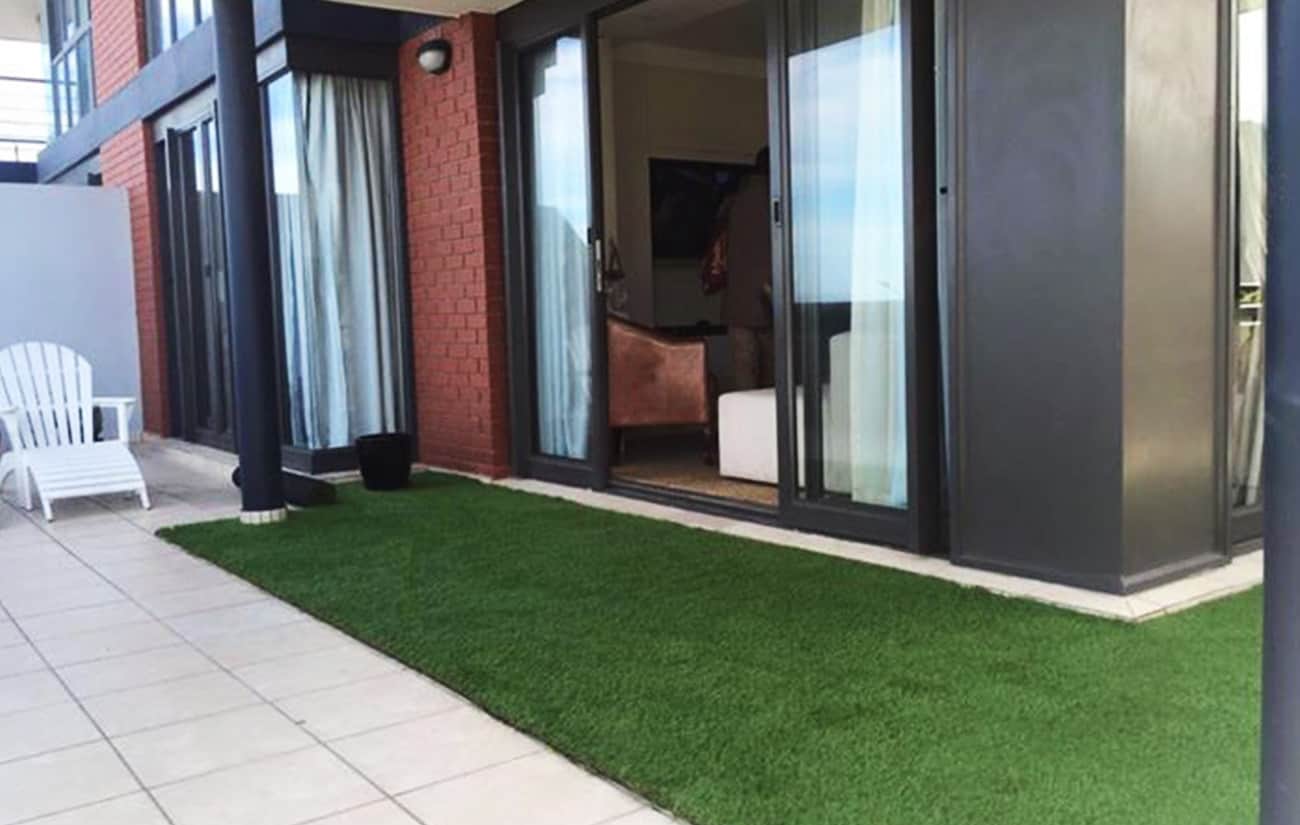 16 Apr

Urban & Small Garden Ideas

Even the tiniest of spaces can be transformed into a beautiful outdoor retreat. Small gardens offer a lot of advantages, the main one being wonderfully low maintenance and relatively easy to spruce up. Make the most of your small backyard, patio, balcony, or even rooftop, with these clever tips and design ideas for a more vibrant and spacious outdoor area.
Planning Your Small Garden
Small spaces may require a little more thought than large spaces, so the first thing to is plan your area. This will ensure you maximise the space and create a garden that is elegant as well as functional. Here are some questions to consider:
How frequently will you use the garden?
What purpose does your garden serve? For example, do you spend a lot of time socialising in it?
Do pets and kids use it to play?
Do you need an area for seating and eating?
What kinds of plants do you want?
Do you need storage outside?
Is maintenance an issue?
Grass Areas
Low maintenance is an absolute MUST for small gardens, and artificial grass ticks all the boxes, including saving you money in the long run. And if your outdoor space is a balcony, patio or rooftop, who's to say you can't have lush green grass too? Artificial grass can be installed in a space of any size and shape.
Backyard Gardens
Most small gardens have a lack of sunlight, which means the natural grass tends to be patchy and tricky to grow. Artificial grass is the perfect solution here, as it requires no sunlight, and is very low maintenance. You can sit back, relax and enjoy your picture-perfect grass all year round with no watering, weeding, pesticides or mud. Another bonus is that kids and pets love it, too!
Balconies & Patio Gardens
Whether you live on the ground floor or the 15th, there's no reason why you can't have a lush, vibrant and comfortable outdoor space. Artificial grass is a simple and cost-effect way to add life, colour and texture to an otherwise dull balcony.
Rooftop Terrace Gardens
Turn your rooftop terrace into a green oasis in no time using artificial turf. You could even get creative and create your very own rooftop golf putting green with a view.
The best part of all is that there's no need to worry about the weather elements and rain. Our UV-stabilised range of grass can be fitted on any concrete, tarmac or decking surface, and has drainage holes every 10cm.
Garden Design
Avoid straight lines in a small garden, and instead, opt for curved paths or lawns. This gives the perception of a larger space, creates more planting space, and breaks up the line of vision. Try planting some smaller flowers and plants in the front and some larger bushes or shrubs at the break, which will give the area a greater perception of depth.
Plant Ideas
Pots and Planters
If you have limited plant bed space or you're creating a patio, rooftop, or balcony garden, pots and planters are the perfect way to make your outdoor space feel inviting, cosy and charming. Potted plants and flowers also attract pollinators such as butterflies, which adds another level of enjoyment to your space.
Pots come in a variety of different sizes and styles, from traditional terracotta and sleek modern designs to boho-style woven planters, so you're certain to find something that suits your tastes. And speaking of tastes, it's not just pretty flowers and succulents that look good in pots – why not make the most of your space and grow some herbs or compact veggies too?
Living Walls
Thanks to the vertical garden trend, even those in apartments and flats can put their green thumb to good use. A living wall is where you plant upwards instead of outwards, giving you plenty of space to plant your favourite herbs, flowers and plants. You can use simple clay pots, spray-painted cans, or even DIY wooden planters – the sky is quite literally the limit here!
Hanging Plants & Window Boxes
Not enough space on the ground or flower beds? Hanging planters are especially effective in patios, terraces and balconies where the ground cover is limited, and the ground texture is typically dull. Window planters are the perfect way to grow herbs, right where you need them whilst cooking.
Garden Mirrors
Outdoor garden mirrors add depth and extra light, especially to small gardens and spaces that don't receive a lot of natural light. Tall mirrors give the impression of a larger garden, while small mirrors give the appearance of a window into "another garden". Depending on which mirror style you use, a good idea is to hide the edges with foliage so that they blend in seamlessly.
When choosing the perfect spot to hang your mirror, keep in mind what is being reflected as you wouldn't want to show off any unsightly pipes – or worse – burn any plants on sunny days!
Texture in Your Garden
Having the same style of surface in a garden or patio can cause it to feel closed-in. Combine different textures such as paving, bark, grass areas, and pebbles to give your garden more interest and a feeling of space.
Garden Seating
There's nothing better than having an outdoor dining or a seating area to retreat to with a good book and a drink. A big clunky bench and table will take up a lot of precious space, making it feel cluttered. Instead, opt for folding tables and chairs that can easily be collapsed and hidden away when not in use. It's quick and easy to grab a set when you want to sit outside in the sunshine, or when family and friends pop over for a visit or braai.
Garden Lighting
A little bit of illumination goes a long way. Lighting can instantly transform any space, and a garden is no exception. Plus, the benefit of having a small outdoor space is that you can easily light up the entire area. Make every night a starry night by hanging some string light such as fairy lights or coloured bulbs across your small garden, balcony or patio, for an instant cosy ambience. Scatter some lanterns too, to achieve an outdoor candlelight glow.
More Garden Ideas
Feeling inspired? Be sure to check out our artificial grass photo gallery for some more garden makeover inspiration.
Contact your nearest Easigrass partner today for a free quote on how we can help transform your small garden, balcony, patio or rooftop terrace into a space that you will love.