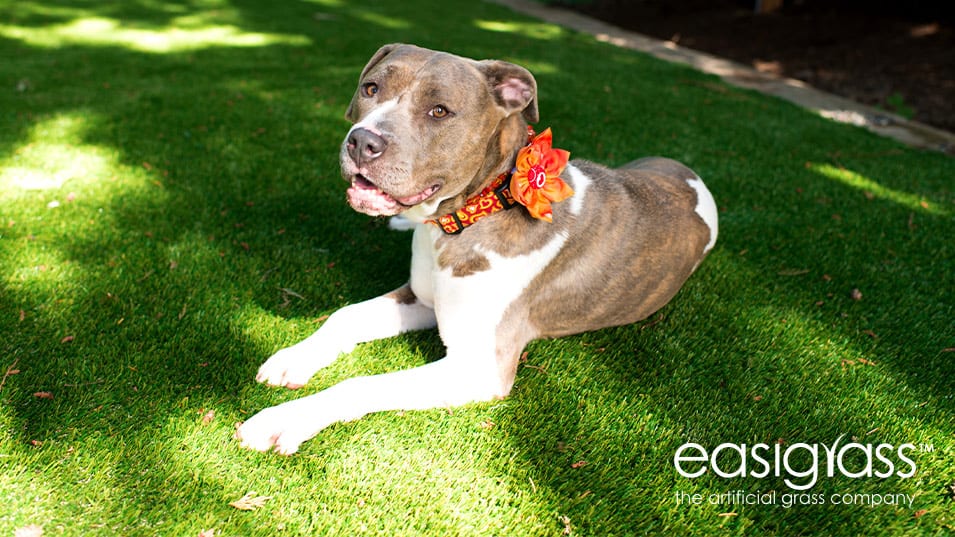 15 Dec

Fake News About Fake Grass! Beware These Artificial Grass Myths

There are many myths or downright untrue 'facts' about fake grass circulating. Chances are, some of these may even be the reason you decided not to install a game-changing product that not only lifts your property aesthetically and potentially increases its value, but also makes maintenance of these open outdoor or indoor spaces a breeze.
#1. Synthetic grass is bad for the environment
Artificial grass is made of plastic-like materials, similar to the kinds of materials used to make plastic bottles. As such, fake grass can and often is recycled as well as upcycled. In fact, new technologies are constantly enhancing the 'recyclability' of artificial turfs, with more and more recycled options coming onto the market.
The big question though is, bad for the environment as opposed to what? There is a ban on watering your lawn in times of severe water shortage precisely because of how much water is required to keep your natural grass green, when only a fraction of the water is required to splash down your turf to keep it clean once in a while.
Ozone-harmful pesticides are also completely taken out of the equation when you opt for synthetic turf. As for the diesel-guzzling equipment needed to tame large natural sports fields, that's another non-factor when you switch to fake turf.
#2. Fake grass has limited use and appeal
Wrong. From indoor gyms or underfoot stairway or passage cladding, to your backyard and rooftop outdoors, the number of ways and places where you can install synthetic grass is limited only by your imagination.
The demand for synthetic turf installations have increased as consumers have realised how realistic-looking and attractive it is. Far from looking fake, a professionally installed superior product, such as Easigrass, will end up being a décor wonder, thanks to resembling lush, compact, perfectly manicured, green grassy growth.
#3. The cost of artificial grass will break your budget
At Easigrass, there's a quality, attractive, artificial lawn product to suit every pocket. Also remember to look at your budget not only in terms of immediate financial outlay, but how much you'll be saving on maintenance in the long-term. Check out our blog post for an in-depth look at the average cost of artificial grass vs natural grass.
#4. Synthetic turfs often trip up children and are bad for your pets
Unlike real grass or playing fields which are hard, can be thorny and contain other hazards such as stony patches or holes, fake grass is soft and cushioned underfoot, even and free from toxins such as pesticides. Both your kids and your pets will love (and lick!) you for making play time that much more fun.
#5. You're doomed if it pours because your synthetic turf will flood
This would be a highly unlikely scenario, even in harsh weather conditions. The trick is to ensure that you go for a professional installation to ensure adequate drainage is in place. In fact, artificial grass often drains faster than normal lawns. If there is a puddle build-up, just give it a while and then rinse it down to restore your fake lawn to its natural glory. Best of all, your fake lawn will not show long-term damage due to temporary 'flooding' or damage from sun exposure in the way that natural grass will.
As with any product, knowing fact from fiction can make all the difference to your decision-making process. Don't deprive yourself of artificial grass happiness by falling foul to any myths out there! Have a question about artificial grass? Contact our friendly team today!