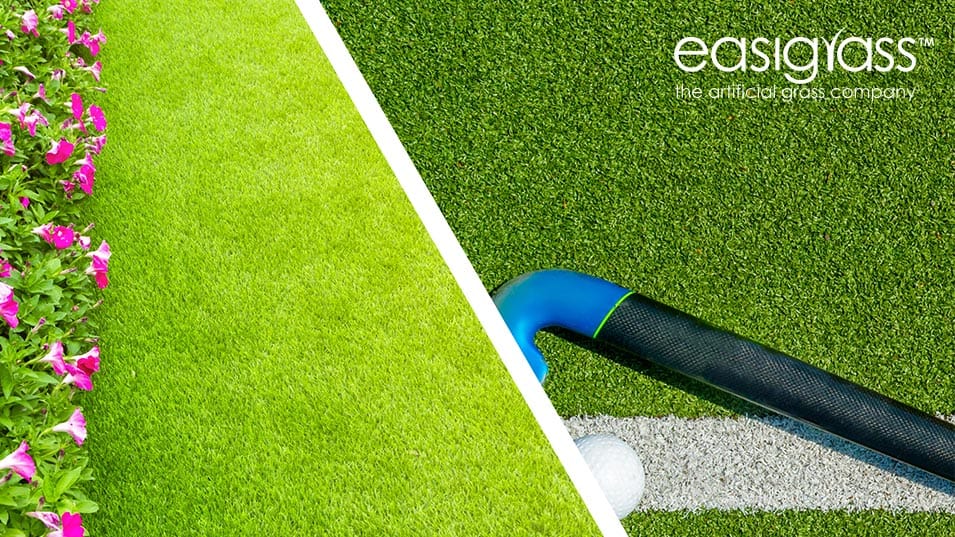 23 May

What's the Difference Between Artificial Grass and AstroTurf?

Artificial grass, fake grass, synthetic grass, grass carpet, AstroTurf – the list goes on! Many people use these terms interchangeably, but is there a difference between them? Read on to find out.

Artificial grass is an umbrella term used for all the different types of synthetic grass. AstroTurf, on the other hand, is a brand name of an American subsidiary that started producing artificial turf for sports surfaces back in 1960. They were also the first artificial grass supplier in South Africa. For this reason, people didn't make a distinction between the brand name (AstroTurf) and the actual product (artificial grass/turf), because there was only one product. For example, it's similar to how people refer to Tupperware® as a product, whereas it is actually a brand name.

Thanks to advancements in science and technology, the artificial grass industry has been completely revolutionised and there are now plenty of different brands and types of synthetic grass to choose from.
Difference Between Artificial Grass and Turf
Generally speaking, we use the term artificial turf when we refer to sports and play surfaces, and we refer to artificial grass for gardens and landscaping. Here are a few of the key differences:
Artificial Turf
From football, rugby and golf to cricket, tennis and hockey, some of the biggest sports club stadiums in the world make use of artificial turf for their players. This is because it has been specifically designed to be hard-wearing and extremely durable to withstand a lot of foot traffic, while at the same time being softer than natural grass.  Artificial sports turf has the added bonus of being able to continue play during wet conditions with no messy mud involved. Higher quality ranges, such as Easigrass Sport, has a shock absorbing underlayer to ensure falls are softer with less injuries.
Artificial Grass
Artificial grass installed in your garden is going to have longer, softer blades and an overall lusher appearance compared to sports turf. Here, the focus is on looking as realistic as possible, while at the same time maintaining its durability and low maintenance factor.
Which Brand of Artificial Grass Should You Choose?
There is a myriad of artificial grass and sports turf products out there; however keep in mind that not all of these are created equal. Picking the right one for your unique purpose is key in ensuring you get the most value from your investment.
Whether you're looking for artificial grass for your home, office, balcony, rooftop or sports field, we know it can be overwhelming when presented with 50 shades of green. Rest assured that our friendly team of experts would be delighted to give you all the advice you need on which type of artificial grass will best suit your needs and budget, as well as a no-obligation free quote. Contact an Easigrass partner near you today!